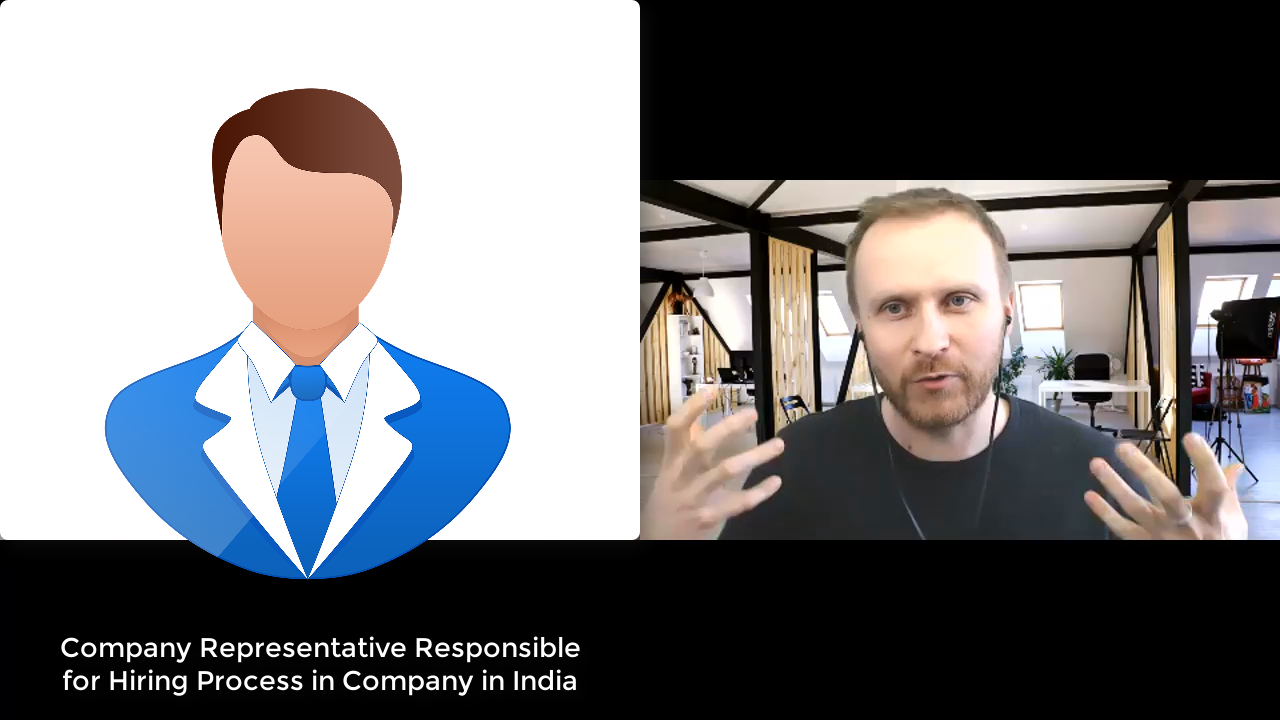 Latest Job Interview Insights from Person Doing Job Interviews
Lately, I was having a call with one company representative working as a senior ABAP developer who is also in charge of running job interviews.
I asked him questions that are important for us since we are helping people to grow their careers as efficiently as possible.
That's why I'm in charge also of creating strategic connections to companies to be even more efficient in helping people winning their jobs.
Even though he wants to stay anonymous, he allowed us to share the recording with the changed sound of his voice.
For us, in ABAP Academy we have learned many golden insights that we have already implemented into our FREE Career Building Strategy Plan.
Latest Job Insights in India – Summary
Here are the main insights that I have received from the Company Representative directly to my email:
[sociallocker id="1121″]
Hello Ladislav,

It was an insightful session on what are your offerings and what I can look forward to from your team.

Summary of the discussion we had today:

The job market for SAP ABAP Developer for fresher is open for guys who completed their college graduation recently. But if they have a break of 1-2 years after graduation then companies might prefer candidates who don't have a break in their career.

For experienced Java/DotNet developers or any other experienced guy who wanted to make a shift in their career then the first option should be internal transfer(Non-SAP to SAP) in their companies if they have one. This would give them enough experience to develop as a Junior or Individual contributor role.

If they don't have an option in their company then they have to grab niche skills like SAP UI5/ OData / CPI / OOPS ABAP something like this which gives them the extra mile to get selected. This makes them potential candidates for recruiters form other companies.

As a fresher in India, they should be open enough to grab contract / Extern roles since permanent roles would be minimum. So, once they gain experience in contract roles and grow as a Junior developer it is easy to get a job for the experienced.

Most of the service sectors will ask theoretical questions or classical ABAP interview questions during walk-in / scheduled interviews. Whereas Product or Startup company would be looking for real-time project experience and questions would be based on that.

Showing casing LinkedIn profile and showing records of achievements like the projects completed in Laco academy or publishing the certification gained from the academy.

Resume Building and projecting the right skills and projects clearly could also improve the visibility of the profile among recruiters and companies.

Academy could network with recruiters and this makes the candidate be available at the right place at the right time to get hired.

Wishing you all success and best wishes for you and the team.
[/sociallocker]
Recording of our Call
Here is the call you can check and go through it by yourself:
How can you benefit from these findings?
We are able to help you come up with your step-by-step strategy plan starting from your current level to reaching your career goals within 3-Months.
The first step is to find out what you should focus on first to help you get to your goal as fast as possible.
We are able to provide you the step-by-step we can do for FREE on our Career Building Strategy Call.