Or read further to learn more about this tool.
Now, for ABAP beginners/explorers it's again much easier to start with ABAP.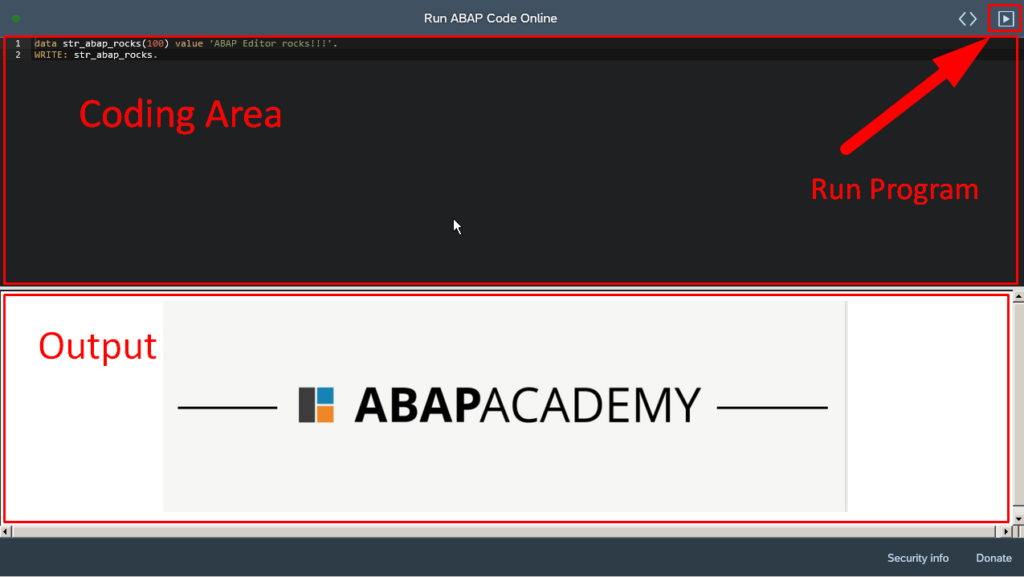 Who is this for?
This ABAP Editor is a great choice if you are just starting out getting into ABAP. You can do basic coding, playing around with ABAP syntax and watching how it behaves in output.
Why Online ABAP Editor?
Many people in ABAP Academy who want to start learning ABAP or they just want to try it out if it's something for them, they struggle with getting the environment for practicing.
Instead of spending hours of searching where to download suitable installation files and figuring out how to set it all up…
This is the way on how you can start coding basic concepts in ABAP right away.
How FREE ABAP Editor Online Works?
1. Sign up HERE
2. Access FREE ABAP Academy Editor
3. Check out this video to see how you can run it:
If you want to know how this ABAP Editor works technically, refer to the video in this article.
Try It Here
You can try out ABAP Editor directly here on this page:
Do you still need full version of SAP System?
There are still times when you will need all the features of SAP system. Mostly if you want to get into ABAP deeper. In such case, you have 3 options:
Why do we recommend Fully Pre-Installed Local SAP System?

"You just download virtual machine and run it. That's it!"

Ai Supartini, France
What do you think about this?
Will this FREE ABAP Editor Online be helpful for you?
Any suggestions on how to improve and make it even more helpful for you?
Please share your feedback down to the comments…