We are international online academy for people learning programming in SAP/ABAP.
With the help of external senior ABAP experts, we help you develop strong programming skills and expertise.
We help individuals and development teams in companies to create functional, optimized & supportable codes.
Are you: 
Not ABAP-er - we will help you get enough of coding skills so that you will be able to start going on job interviews and get the job!
SAP Consultant - you will be able to start reading and understanding ABAP code, do debugging, do bug fixing and create your own small programs on your projects
ABAP-er - we will help you to move your expertise from junior to senior level
Company Representative - we train development teams to provide you with high quality software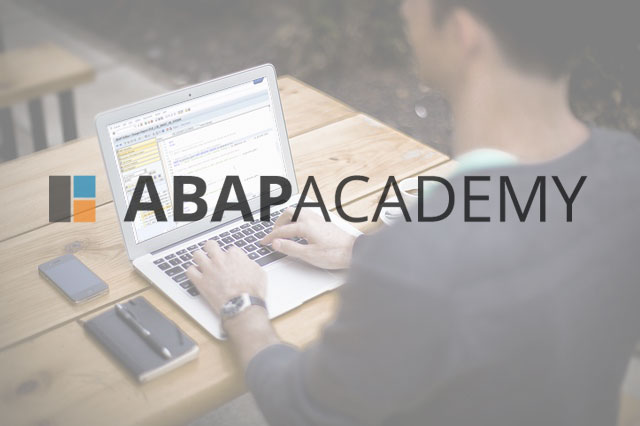 Don't have too much time to study? Don't worry! ABAP Academy achieves this using its "T.P.M. Methodology", which consists of three basic principles.
practical knowledge with only necessary theory
practical projects based on real life projects
mentoring support when you get stuck
(Founder of ABAP Academy)
Do you want to learn ABAP from your current level? 
I'm Ladislav Rydzyk, I'm founder of ABAP Academy.
I started with programming SAP software in ABAP since 2006 and I've spent 5+ years coaching individuals & companies to get them ready for ABAP projects.
While programming and mentoring newcomers, I discovered how simple steps can be used as an powerful teaching strategy to skyrocket learning process for ABAP newbies and make them valuable members of any development team.
Now, I use this exact strategy in my trainings. Just check it out for FREE as well and join thousands of future ABAP developers and SAP Technical Consultants, gaining basic ABAP skills in ABAP Academy.
What Others Say About
The Founder of ABAP Academy?
"I had the privilege to work together with Ladislav on a complex project. He showed that he is very well organized (effort estimations and deadlines) and experienced ABAP developer with good communication skills. This combination makes him a very valuable team-member."
"Ladislav is very well organized and solution focused. Estimates well and delivers timely which is a "rare" strength to find in the SW development business."
"Ladislav is very good with planning and self organization. His responsibility for work belongs to the top of his skills. He is really goal oriented and as a team member, he leads also the others to a successful finish of projects. Talented with ABAP OOP coding and designing of solutions in SAP."