DO YOU WANT TO DO CODING JOB?
BUT NOT SURE IF YOU'LL BE CAPABLE OF DOING IT & HOW LONG IT WILL TAKE YOU SPECIFICALLY?
If you are working in different area for multiple years and wondering:
"Is programming something that makes sense for me to invest my time and effort in?"
With the Diagnostics, we are able to analyze & measure your coding potential so that you get CLARITY if programming is the right direction for you.
Learn
Firstly you get access materials to teach you programming fundamentals in ABAP.
Code Project
You get specifically designed project to code all by yourself by applying of what you learned.
Get Results
We analyze your code and give you explanation of 30+ metrics we use to measure your level.
ABAP Academy Diagnostics Is For YOU, If:
You are a Programming Newbie in any programming language

You want to find out if you will be able to do programming

You want to know what is your coding potential

You want to get into programming, but not sure if this is the area you can learn in reasonable time
"This is what I was looking for! The Diagnostics is very helpful! I know my coding potential now. The Code review was very great! I learned how to increase my coding skills and how to unlock my coding potential… I am fully in the process, to become a great ABAP-er… Worth it!"
"This approach is the best way to realize if ABAP development is really something you want to invest your time in. Along with it, I gained fundamental ABAP coding skills fast, because learning in ABAP Academy is unique. I highly recommend it!"
"It was a great opportunity to learn ABAP this way. This form of studying is innovative and definitely not boring like reading books. I felt motivated while going through the whole Training and I really value specific steps, how to reach my career goals!"
"ABAP Academy helped us to analyze our company ABAP team. We are now able to see into which people we are able to invest more and what other guys are better fit for different positions in our team.
I was really surprised how this Diagnostics was even able to tell us even about specific characteristics of each and every developer, which ABAP Academy was not able to know before.
This Diagnostics is really a great way to realize if it is worth for people to invest their time and effort into ABAP programming!"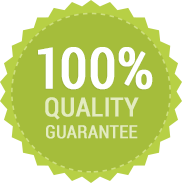 Frequently Asked Questions
I am really busy. I have full time job and family. Am I really going to make it and not get overwhelmed?
The Diagnostics is designed specifically for busy people.

Our goal with our methodology team is always to shrink amount of time and still get the same relevant results.

Currently people are able to get results within 8-15 hours spent with this program (originally it was 2 weeks).
What is the format? Is it all LIVE?
No.
You get access to pre-recorded materials where you will learn ABAP fundamentals.
Then you start implementing your first project.
Once you're done, you send us your source code and we will be analyzing your code based on our metrics.
Then you book a call with us in your preferred time and we create deep code review session with Diagnostics results so that you understand what, how and why we measure it this way.
This is the only LIVE interaction with us. Rest of the activities you will be able to plan out all by yourself.
Do I need SAP system?
Yes.
If you do have company access with development rights, you can use that.
If you don't have such access, you can explore our
SAP system options here
.
How much time will it take me to get results?
Currently people are able to get results within 8-15 hours spent with this program (originally it was 2 weeks).
Do You Have Any Further Questions? 
We'll be glad to reply to any of your questions that come to your mind. Please, fill in this form to post your question and we'll get back to you with your answer.