If you try to log to your SAP system and you see the message 'Logon not possible (Error in license check)', it means that your SAP system does not contain the most current license.
SAP Netweaver Trial offers free access to the system for 3 months. After this period of time you can get access for next 3 months (and repeat this procedure each time, your license expires).
How to prolong SAP Trial license?
In this article you will find out, how you do it in 12 easy to follow and quick steps.
1. Login under "SAP*" administration user. (if you're using our Fully Pre-Installed Local SAP System use this password "Down1oad")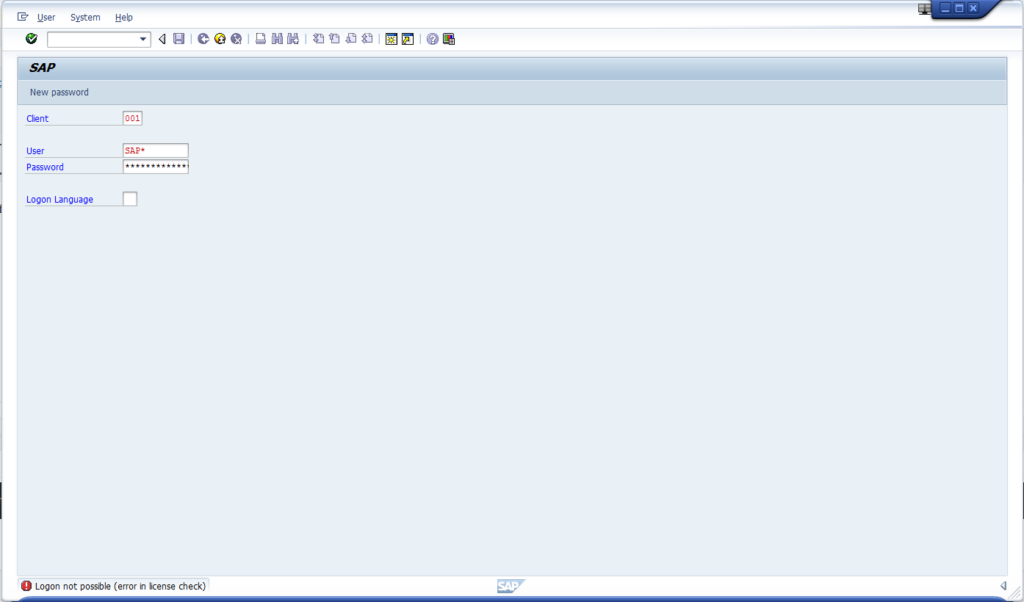 2. Go to "SLICENSE" transaction.

3. Get "Hardware key".
In this transaction you see your expired license. You will need "hardware key" to get your license prolonged.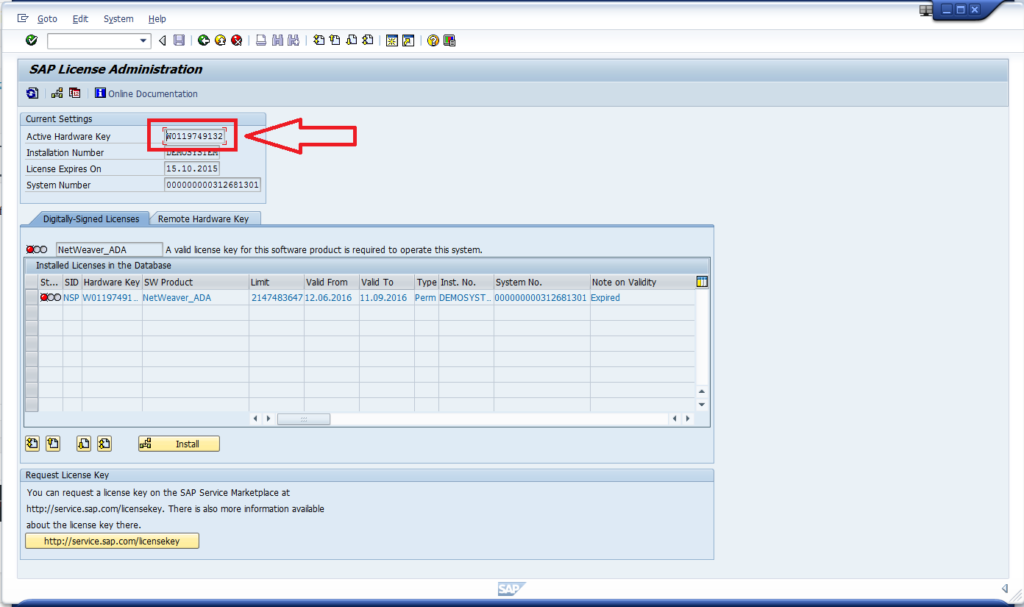 4. Go to SAP portal form to ask to prolong the license (https://go.support.sap.com/minisap/)
5. Find the system name, which you are going to get the prolonged license (in case -that you have bought SAP system from ABAP Academy- use 'NPL' for your SAP NW Trial system)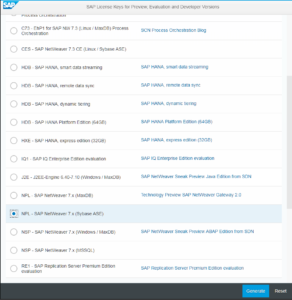 6. Then scroll down to find additional data to fill out.
Fill in all the required fields (in order to ask for license, you need to have you SCN user registered)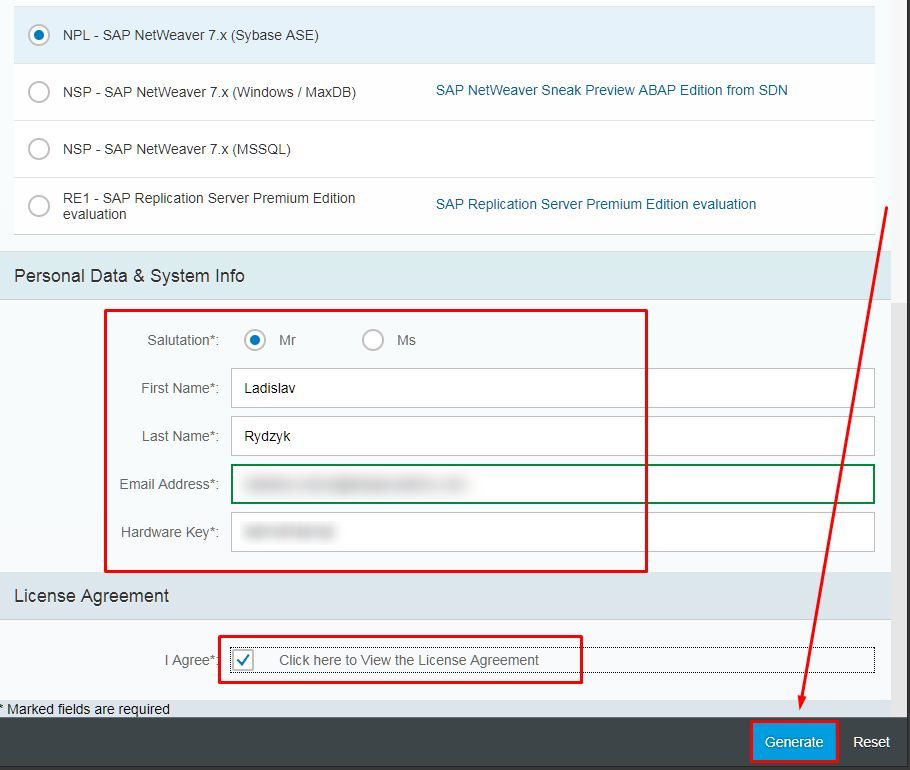 7. Hit "Generate".
8. Right after generating license file, your browser starts to download license file.
Check your Downloads folder on your machine or check downloads part of your browser.
Download license file ("NPL.txt" file)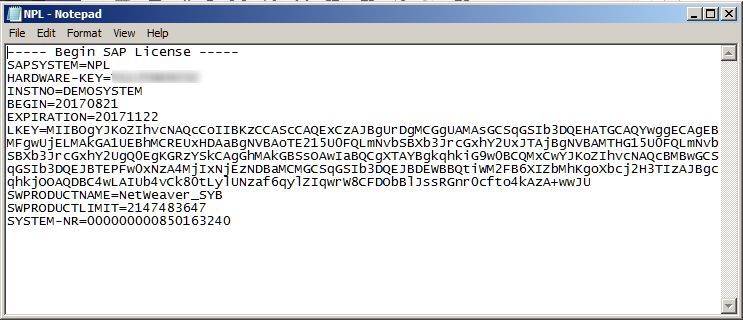 9. Go to "SLICENSE", choose the old installation and remove the old license (Edit -> Delete License or press Shift+F2)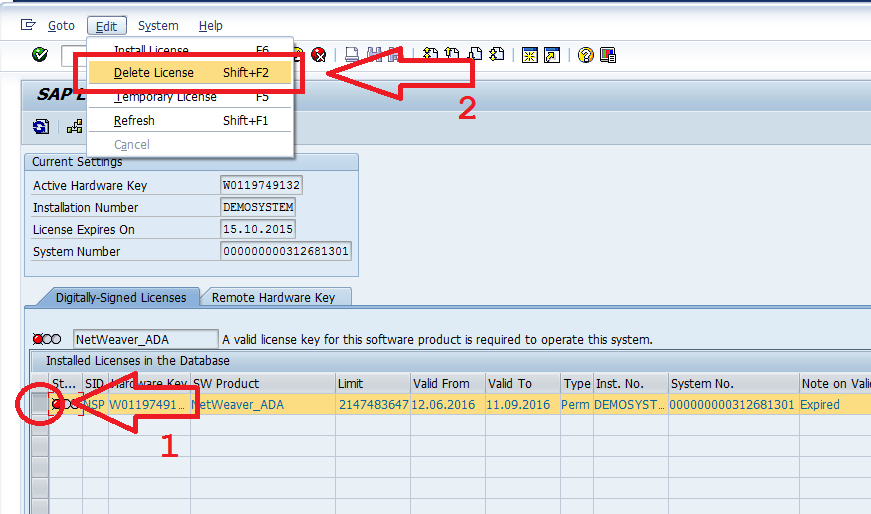 .. and press "OK" button ..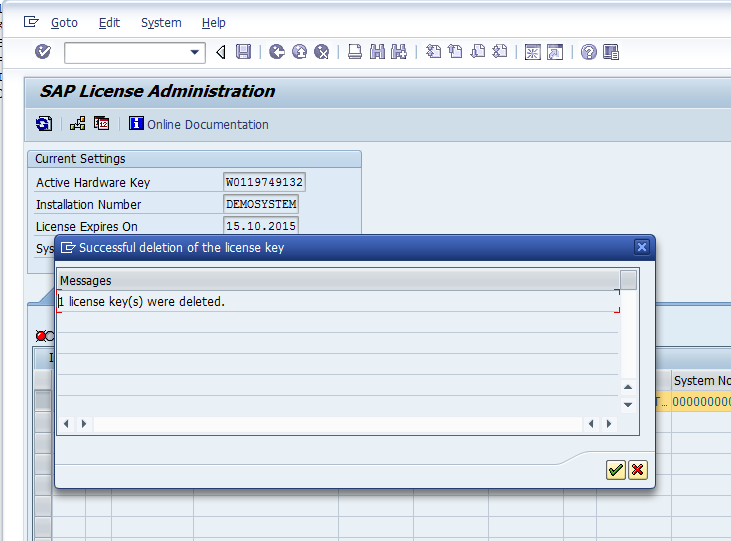 10. Install new license (Edit -> Install License or press F6)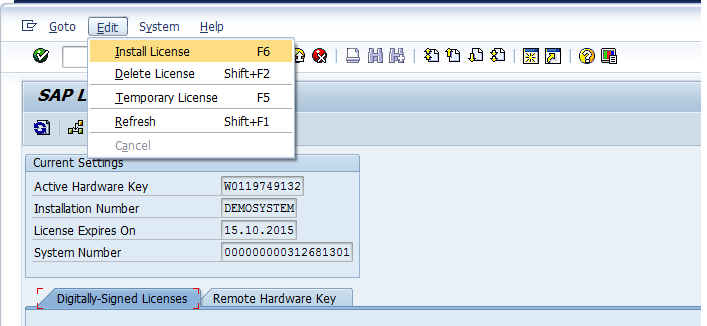 11. Choose the license file and press "Open"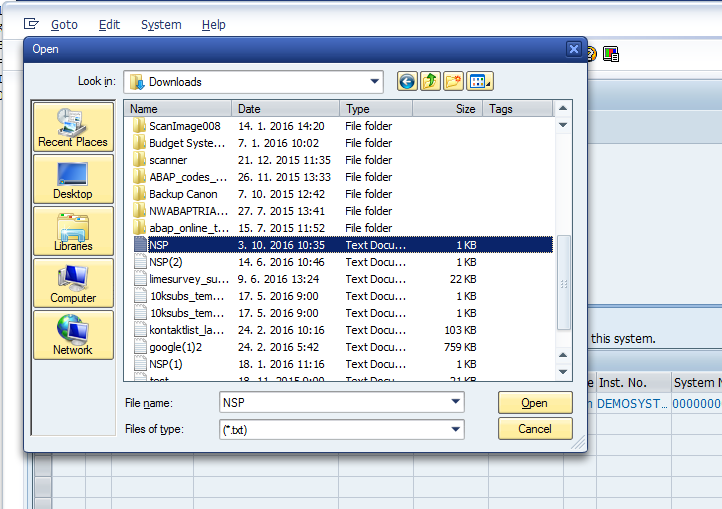 12. And new prolonged license is successfully installed
Last step
If you were able easily follow these steps and it helped you to prolong your SAP trial license, please share or like this article between your friends on social media.