From Busy Functional SAP Consultant to Techno-Functional Skills
.. and even more - just read further ;) ..
.. "Your method is REALLY GOOD.
Since the first module, it started already helping me." ..
-Zakia               
Read the Whole Story
or
Watch Full Story Video Below
Meet Zakia Matthey and her mentor Ladislav Rydzyk
Coaching Program Graduate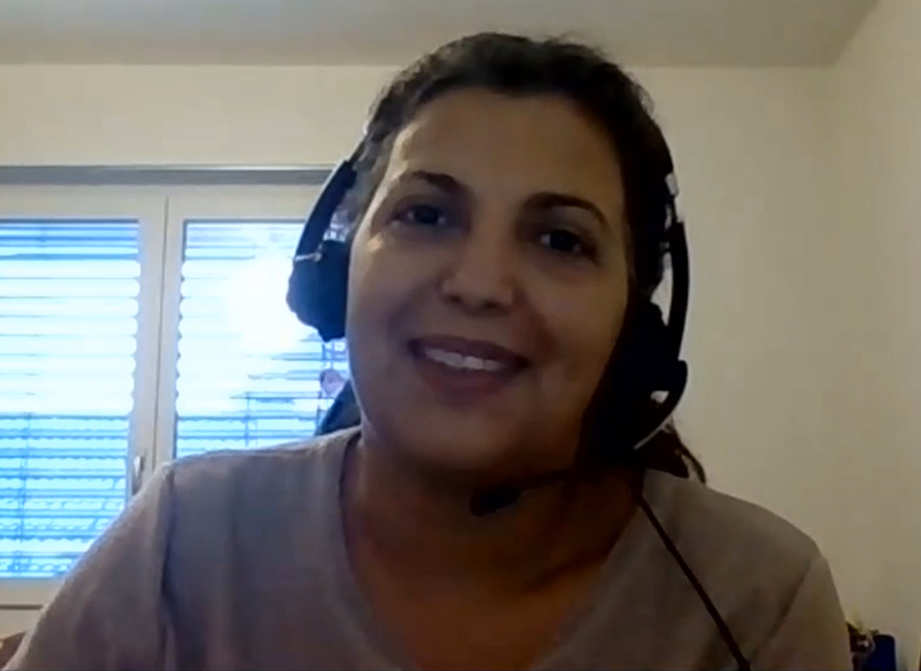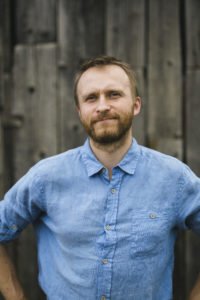 .. let's start from the beginning .. 
"It really changed my life and not only my life but technically it changed everything for me.
Now, I just want to know more. That's it.
I cannot even compare between my level before I start this training and now because it's light and darkness.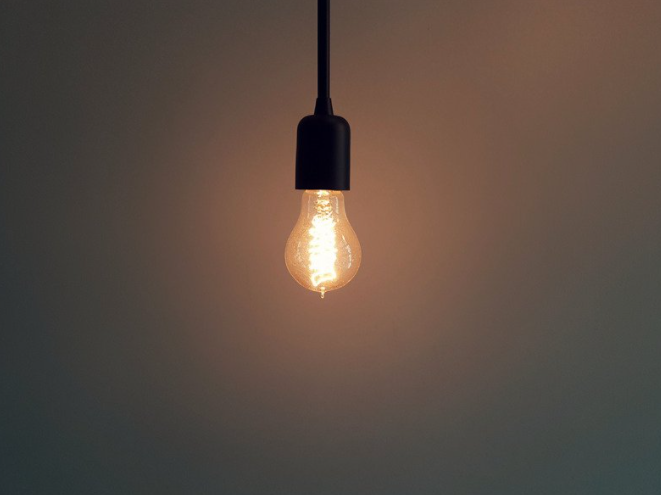 What were your hesitations before you enrolled to ABAP Academy?
"So for me, my biggest fear was a scam on the internet. 
There is a lot of scams and many people are like pushing you to buy something and then you didn't see anything. You didn't even hear from them."
"The second fear was the course itself and the way how you will teach me.
Thirdly, I wanted the course with a guy who is talking good English, slowly and that's it."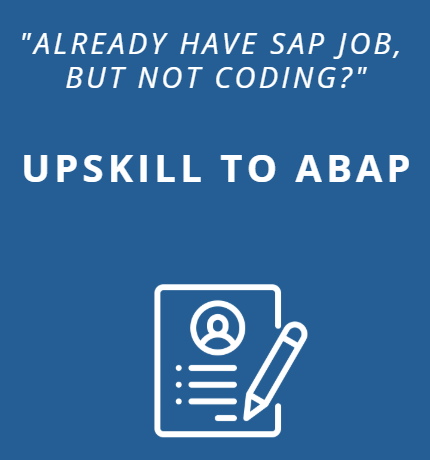 What was Your Experience with ABAP Academy?
"Before I started with ABAP Academy, when I was reading programs,  I was always feeling lost.
Sure, the programmers or developers don't do all the time same codes and in the same way and therefore I was always admiring people who could scan the code and understand everything.
Now, I'm much more comfortable. I don't judge myself saying that I'm not good in programming and why I'm not able to understand. 
I'm like: Okay, if I do not understand this logic it means that it's done in a weird way. It's not only my fault that I don't understand.
Developer didn't do it in a correct way. Technically speaking, it is correct but readability, maintainability, supportability is not really good." 
How would you describe ABAP Academy Program?
"Your training program is really good, I would not say that it is really complete and this is not the goal of any course. But you have really the main important things in there needed for projects. 
Regarding the structure of your course, it's really amazing because I had many teachers before in many domains but your method is really good.
You are not talking a lot, you are not giving a lot of information  but you are pushing the student to do things and to learn by himself strategically.
It's not like filling information into brain of any student. It's just shared learning, you teach and we should also do our part of effort to understand and to search a little bit also on the web.
This is good because when we learn, we need always to struggle because without any struggle we don't learn in general.
I will really tell you Bravo!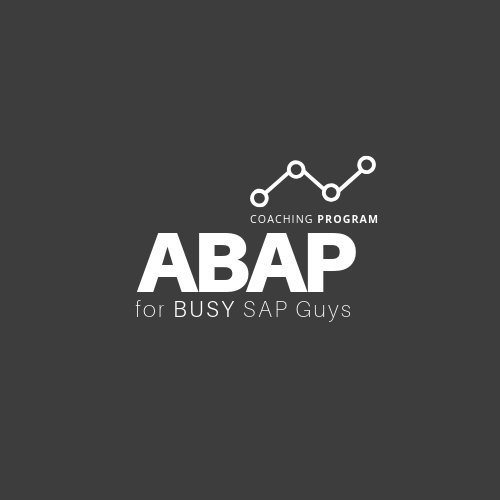 What is the one takeaway?
"I really like this method because it helps me a lot. It helped me in your training and in general, it helps a lot.
I like the videos as well and music in the beginning and the end. Yeah, it's really good you know. I will miss this music :-)."
"I will miss the projects as well.
When you see the description of the project, you are like "Oh it's okay, it's nothing."
..and then WOW, you start coding and you discover many things to do and hidden stuff.
It is a really smart way of pushing your student to do things and to improve and to struggle and to learn by themselves."   
When Did You Find that "Yeah, it's helping me?"
"Since the first module, it started already helping me.
Because I got back to my old algorithmic thinking which I forgot for a while because I didn't do any programming or any coding since 15 years.
Suddenly, this coding spirit came automatically back to me when I started coding.
And then little by little, I started really really appreciating the course when we did the SQL part because this is something you really find it everywhere."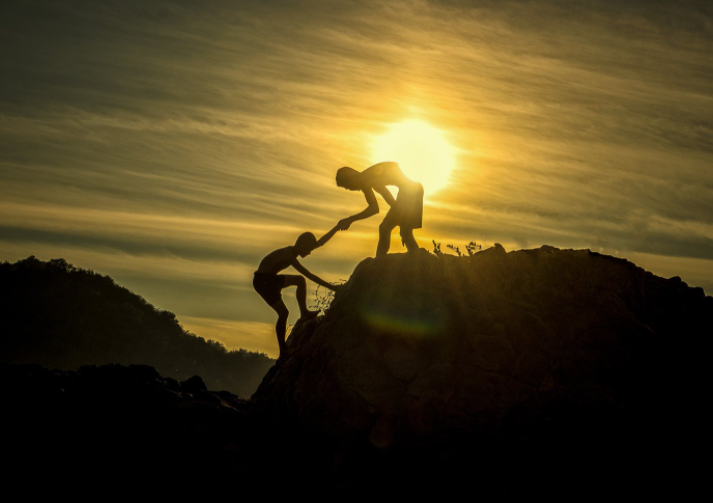 Is it already Helping You in Your Current Job?
It is!
Actually whenever I have a correction to do in program. I'll do it by myself.  Of course, I always try to check with the developer to be sure that everything is fine and I did everything in the correct way.
But I'm already doing things myself and I feel like just, "Yeah just Awesome!"
And also it helps me in my debugging every day.
Whenever I have a program I just go and debug. In general, I really, I always find now where the problem is.
This is, you know, when you are working as a business analyst  or even developer, you have this kind of satisfaction that good feeling when you find the issue and also the solution.
It's really nice, it's a really good feeling. It's just,
"Oh wow, I'm really strong!"
Before You Started, 
your Longterm Goal
was To Become Developer
"Yeah, long term yes.
But for now I want to stay in my position as techno-functional.
It's really great to do both, really wonderful.
Because you touch everything. You touch technical parts and functional parts.
In general developers, they don't touch functional part like user exits and how they are connected and how to touch like user exists related to that module or that transaction etc.
I know that developer they don't know it because we should always give them the name of which user exit which BADI for example etc."   
Your Message to People Who Are Considering To Join?
I would say to anyone who is considering to join there is nothing really to be afraid of!
No scam, no like brain filling.  
It's a real training and it's really a good one.
5 stars!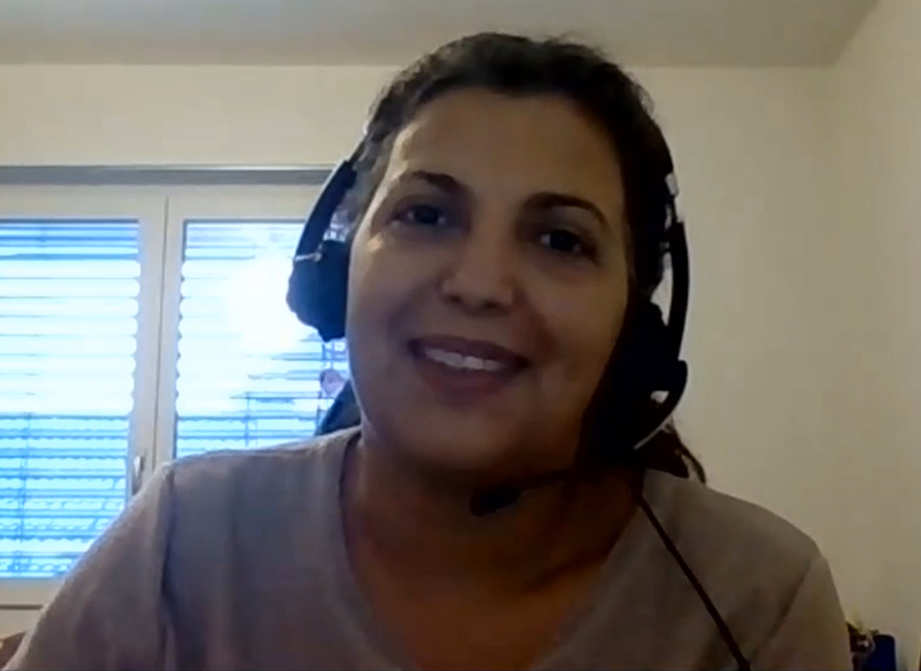 "Do not hesitate. It will really change your life. It is a good training and you cannot find any other training better than this one."
- Zakia
Do you have specific question that came to your mind? Feel free to ask either to Zakia Matthey or our ABAP Academy Team.
We are here to help you build your ABAP career.
Let Us Help You Promote Your Success Story As Well!
We DON'T Create Just Trainings - We Build Friendly and Professional Environment that Helps Your Goals Become Reality.