You don't need ABAP courses. 
You need results!
And that's exactly what ABAP Academy Coaching Programs give you—personalized plan with hands-on guidance until you get measurable outcomes for your SAP career.
"I am already able jump into a complex programs, analyze the logic, without bothering our developers!"
"It's uniquely personalized, modern, psychologically proven training that helped me to figure out solutions on my own." How ABAP Academy Grows Your SAP Career with ABAP?
#1: You share your goal with us
You let us know what is your goal, your expertise and your background. 
#2: We audit your potential to reach goal
Then we audit your expertise, your background and diagnose your technical potential to achieve the goal. 
#3: We build a custom plan to reach your goal
After that we'll be creating your fully personalized strategy plan to grow your technical skills from your current level to reaching your goal.
#4: You get our proven growth resources
These are detailed project-based materials with focus on becoming independent & confident on your daily projects.
#5: We coach you through your plan
You'll get unlimited on-demand coaching from your mentor + your accountability partner.
#6: We stay until you reach your goal
You tell us when we helped you reach your goal & you already see yourself being independent & confident in your daily tasks.
What goals we mainly help SAP Consultants to achieve?
#1 Start working as freelancer with 30%+ of salary increase
"Thanks to Ladislav, I was able to achieve my goal of working remotely and start earning with ABAP. In just one month of training, I signed my very first contract that combined my 10+ years of senior-level functional expertise with my newly acquired ABAP skills."
- Christian Wipf ⭐⭐⭐⭐⭐ (
Switzerland) SAP Business Consultant SCM/PLM/IAM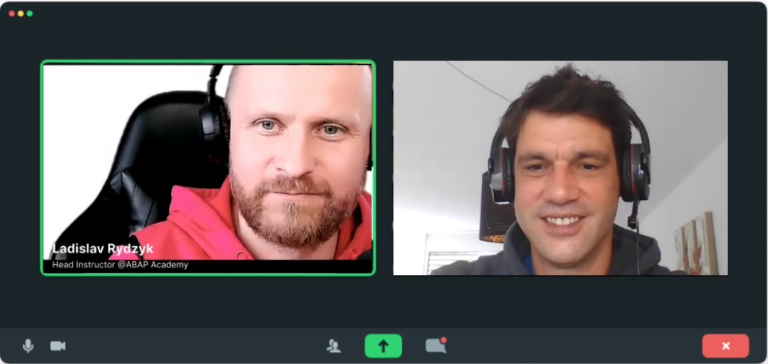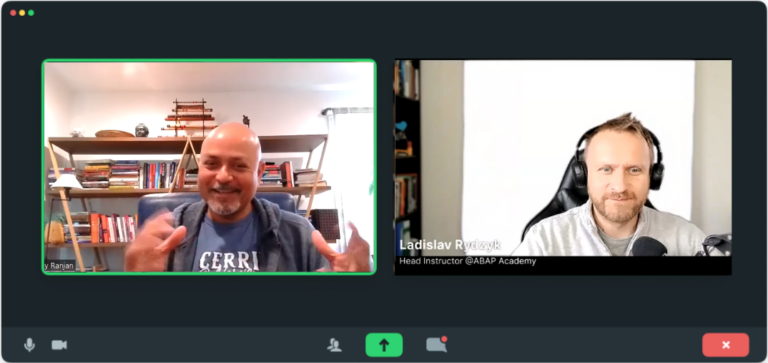 #2 Save 20%+ Amount of Delivery Time (1-Day Off)
"I love the way how the training is structured. It's very methodical in making me independent and confident in my daily tasks!"
- Pranay Ranjan
(
United States) SAP S/4 HANA Professional QM/PE
Ready for guaranteed results?
Let's talk.
Schedule your initial call to discover your biggest growth opportunities, learn more about our coaching program and get your FREE personalized plan.