DON'T GET INTO ABAP STUDYING WITH PURE THEORY 
Get and master Most Being Used Principles in ABAP world and gain practice skills at the first place
Implement Your First ABAP Project
All By Yourself
..Even If You Never Coded Before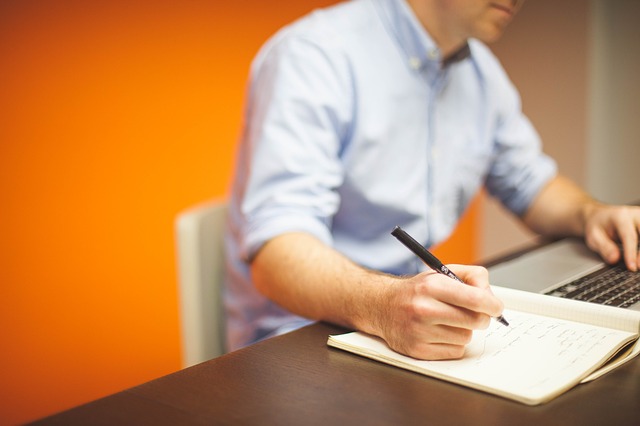 At the end of this training, you will be able to implement your first ABAP project all by yourself.  You will also learn to solve ABAP issues independently, which is very needed skill, while you are programming.
Training is designed in the way to get you real ABAP skills, which can be directly used in practical life.
Not only information, not only knowledge, but SKILLS at the first place.
(average time of graduate)
What Can You Find in ABAP Academy?
ABAP Development
The first and most important skill, that you are looking for is ABAP Development. It means knowing syntax and possibilities that you can or can not do in ABAP.
Unique Teaching Methodology
ABAP Academy uses its special Teaching Strategy that helps you gain ABAP skills for real life projects. Time of learning is shrinked as much as possible based on scientific research on "learning of adult brain".
.. and it's still evolving.
Individual Code Review Session
In order to make sure you know how to create professional code with all must-have aspects. So that once you will work on any of your future projects you will immediately know and understand how to properly write your programs.
Is it even possible
if I never coded before?
Yes. But not in the way, that you watch the course and you expect to know everything.
This is action taking course. We are sure, that relevant skills you get only from sitting behind the computer and coding.
And this is how you will gain skills in this course: 
Learn How to Learn

you will build the most important soft skill - taking great notes

Project Based Materials

you will go through video materials with no need to watch them again

Implement Code

after watching programming lecture, you go to the system and start implementing the same code side by side with your notes

Help Library Programs

following previous step, you will create your own Help Library Programs that will be there for your future purposes  

Final Project All by Yourself

At the end of the training, you will be challenged to implement final project all by yourself

Code Review Session

when you will be done, you just send your code to us and schedule Code Review Session
..and You Get Feedback From 10y plus ABAP Guys
ABAP StarterKit Training
is created for:
total beginners in ABAP and in SAP environment

newbies in SAP and ABAP, who want to learn ABAP by practising

functional consultants who want to get better technical understanding of SAP software

programmers who already coded in different programming language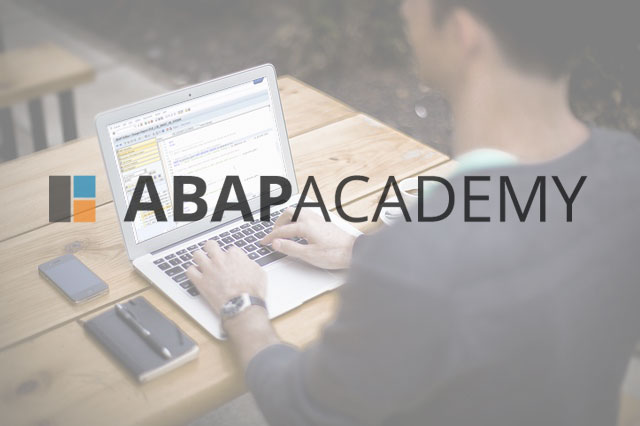 "It was a great opportunity to learn ABAP this way. This form of studying is innovative and definitely not boring like reading books. I felt motivated while going through the whole Training and I really value specific steps, how to reach my career goals!"
"This approach is the best way to realize if ABAP development is really something you want to invest your time in. Along with it, I gained fundamental ABAP coding skills fast, because learning in ABAP Academy is unique. I highly recommend it!"
"This is not a 'good' programming habits – it is an 'awesome' programming habit! Excellent advice. I like this lesson very much." - reaction to Module Good Programming Habits
"A great idea (Create a help programs Library). I think, the target of each one in this training is to know how to create a help programs Library by himself, it makes me organizer in my development program, and Enable to improve my program to optimize at any time."
"This is a great program! I can't believe how it looks good! I will dig into this and I am pumped to get some starting ABAP skills so I can enter the ABAP world. Thanks a lot for this great program ABAP Academy!"
"I also find a really good idea taking our own notes, it will be much easier later to access them, and they will stay in our own memory longer than any other e-file, just because we wrote them!"
NOT Good Choice For You If:
you expect knowledge comes to you without work
you want to learn pure theory
you have already strong foundation of ABAP coding (then go here here)
you don't have one hour a day 
Great Choice For You When:
you want to touch ABAP
you find out the way how to learn as fast as possible
you build your ABAP career from scratch
you are SAP consultant and want to gain ABAP coding skills
and much MUCH more...
Frequently asked questions
Are there any further hidden payments for licenses ..?
Absolutely NOT! You will access to StarterKit Zone that includes Project Based Materials, Help Library Programs...
How much money do junior ABAP developers earn?
Well, it really depends on your geographical location. However the rule is the following. You will obviously earn much more in the US and EU, than anywhere else. This is the reason why countries like US, Germany, Switzerland and other strong economic countries move their development centres to different locations with lower income rate. That's something we can't do anything about it. This is how economics works. But here are some tips on how to come up with at least some approximate number of what your value will be on the market in your country: http://www.youworthapp.com/ (application gathering data from your LinkedIn profile and calculating your value on the market) http://www.payscale.com/ https://www.glassdoor.co.uk/Salaries/index.htm
You will also receive instructions how to "infinitely" prolong the license of this system.
Do I get certificate after the training, which I can put into my CV?
Even though I don't believe in certificates, I believe in skills. Even though II understand the reason why they exist. So the answer is "Yes, you will receive the certificate after the training", BUT you will receive it only when I see that you will be really able to implement project all by yourself, because then I see that you really mastered the topic.
I am really busy. I have full time job and family. Am I really going to make it and not get overwhelmed?
The course itself is being designed for people exactly like you are. It is created for people, who already master in some technical area and want to move to ABAP programming topic. Most often, such people have problem to do things, which they would really love to do. Just because they think, that once they master some area and earn well money from there, they would lose, if they move to different topic. The truth is, that you lose, if you don't move forward, because your life is not only about earning money, but also about enjoying. And if you see that you would enjoy your life somewhere else, then I definitely encourage you to do so! But at the end, you will have to make strong decision to take your time and start learning. And for that, I will do my best to ramp up your professional skills as soon as possible to lead you to that direction.
Are You Ready to Get Access
to Your StarterKit Zone Today?
Let us help You improve Your confidence along the way to grow Your Career in ABAP.