Run Your Own Local SAP System Today!
Get and Run Fully Pre-Installed Local SAP System For Learning ABAP Within Minutes After Download
Have You Already Tried Installing SAP System On Your Own?
We've supported our community with this process in past. Here are the stats:
Minimum Installation Time
Maximum Installation Time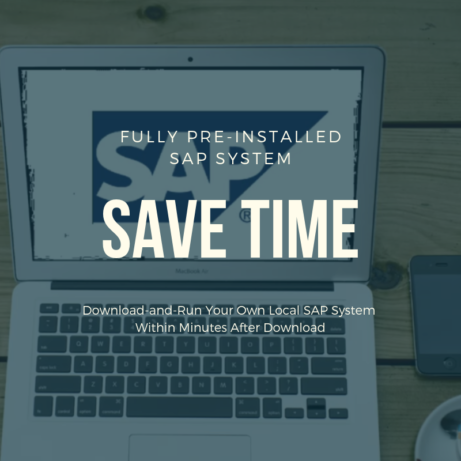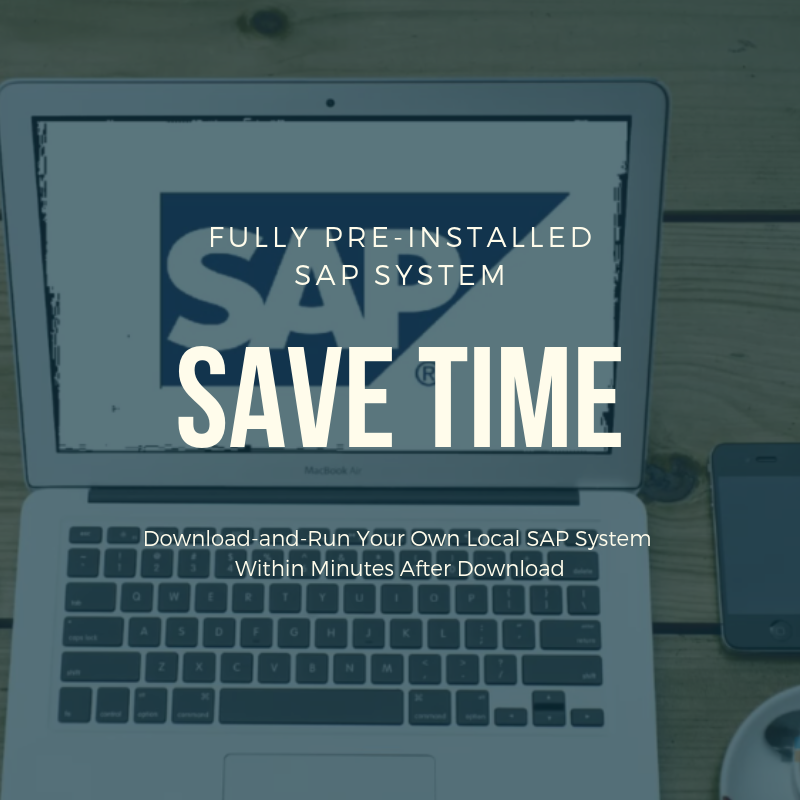 Why Does Standard Installation Take So Long?
Complicated installation process
Process varies based on used operation system and its setup
Installation process changes from time to time
Step guides available online don't always reflect most current installation process
Result? Even many hours of figuring out the newest tweaks may not result into having SAP system successfully installed
.. BUT, You Don't Need to Go Through the Whole Installation Process!
We've Done All the Hard Work For YOU!
Run Your Own SAP Within Minutes After the Download
1. DOWNLOAD OUR PRE-INSTALLED SAP
You'll click and download our fully pre-installed SAP System running on virtual machine. 
2. INSTALL STANDARD SOFTWARE
Install Virtualbox and SAP GUI ("Next, Next -> Finish" Process) 
3. RUN SAP SYSTEM ON YOUR MACHINE
Run your SAP system within 45 minutes after you downloaded all the software.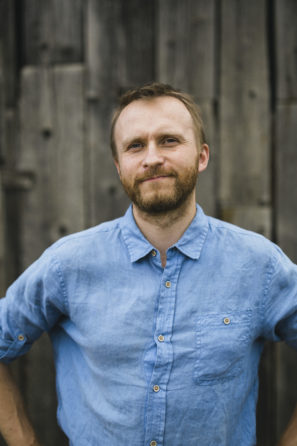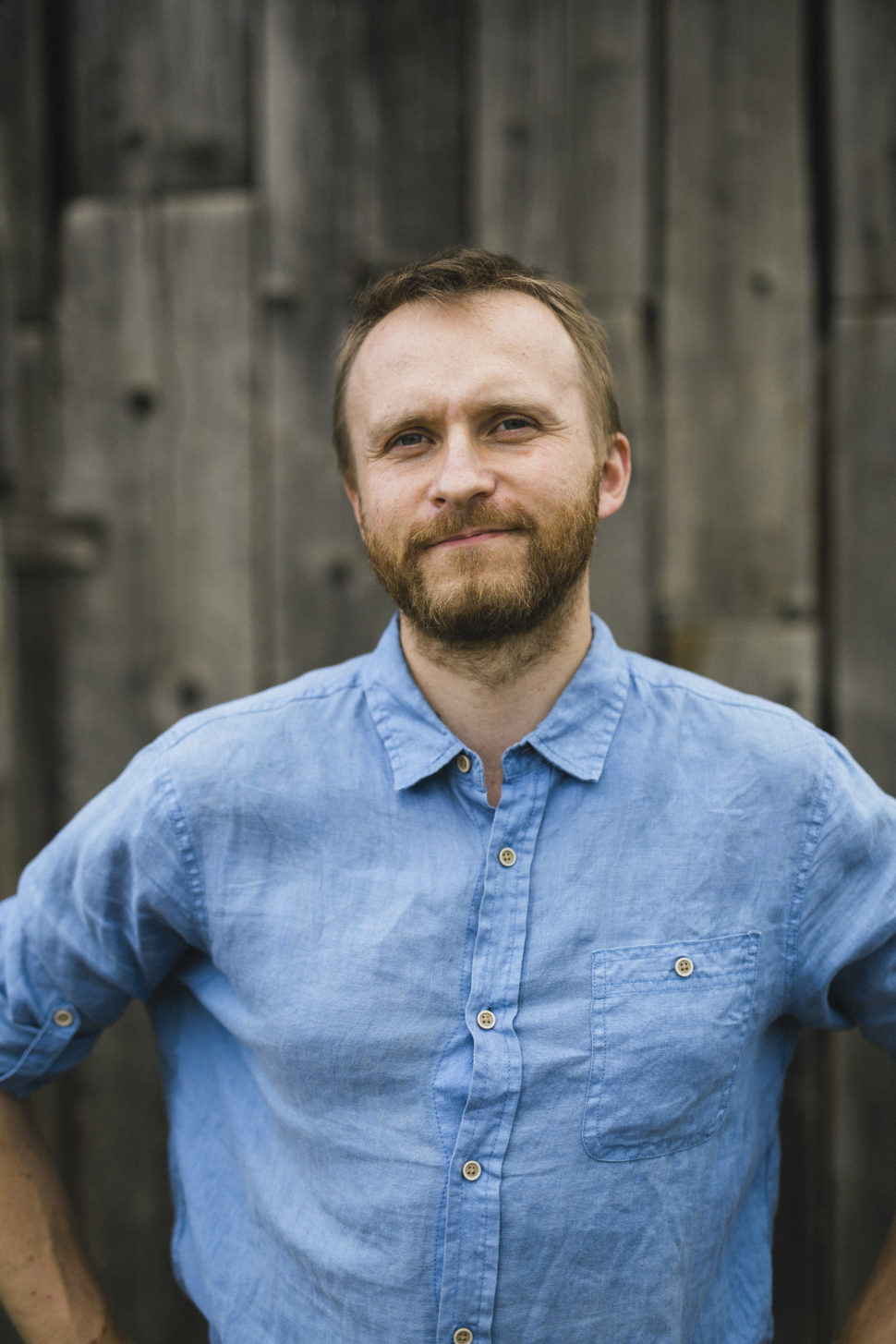 Ladislav Rydzyk is Founder and Head Instructor of ABAP Academy Career Growth Platform and connecting companies world wide with people growing their career in ABAP like You.
Ladislav is also creator of SAP software running in world wide known company systems like Nike, Nestle, Allianz,... as ABAP Developer in German based company Datavard, ranked by Gartner and awarded by Deloitte Fast 50 Award.
He was also responsible for the development of Software Tools to Measure the Effectiveness of Company SAP Systems - recognized by IT experts in Gartner.
People Running Our Pre-Installed Local System
It works! It's just what I needed!
Saves tons of time!
I have no problem installing regular software on my computer and I've done it million times. But I'm not sure I would be able to complete the SAP installation without this ;).
It runs perfectly! Thank you for your hard work!
I consider myself somewhat of a Linux guru and tried installing SAP many times (unsuccessfully) on openSUSE, although I have over 15 years of experience working with Linux, and installing software, even by directly building the source code. Each time I tried, I always received errors when attempting to install SAP.
However, with your preconfigured SAP System, I was successful on the first try, with absolutely no issues. Your product rocks!
I have little doubts about the compatibility with my newer Dropbox version than recommended. But the installation worked like a charm even on the latest Dropbox version.
I got full authorization and if I really break it, I just reinstall it.
I already recommended it because it is so convenient.
Honestly, I wasn't sure what I get for my money and whether I could really get this system up and running on my machine.
But now, when I've had experienced your process, I was very pleased. Even if I ran into specific issues in my OS, I received very prompt and professional support. Now, when I experienced the concept of combined automated classes with human support when I needed, I would not hesitate to make this choice much faster.
If you are struggling getting your own SAP system and you are not sure if you should give ABAP Academy a try, definitely it's worth it! I must say that ABAP Academy is doing extraordinary job to make sure you get what you pay for.
"I never heard about this solution, I found it under "mini sap" in the internet. I heard about a trial version for developers but on the SAP website there is no more possibility to download it.
I was a little bit insecure if it works because I know that SAP licenses are very expensive. But it works. 
It is the best way that someone can do who want's learn ABAP. It's easy to install and you can work on your own system whenever you want. 
I can only recommend it to everyone to install the system. It's easy to install, and it does exactly the job for learning ABAP. "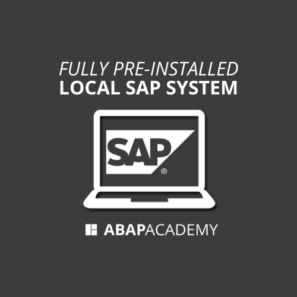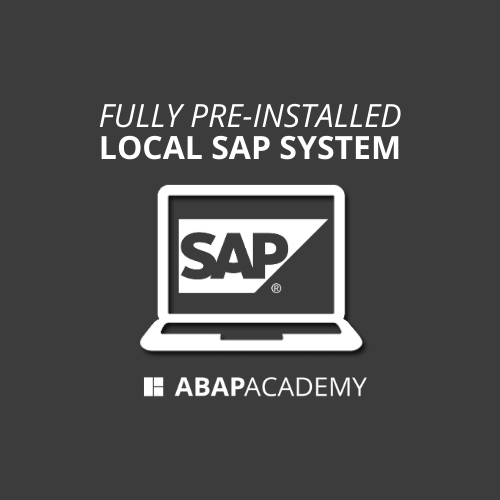 Clear Automated Step-by-Step Instructions
Easy to Download and Run
Fully Pre-Installed & Pre-Setup Virtual Machine with SAP system
Official and Legal Solution
Prompt Human Support
NOT Good Choice For You If:
Looking for IDES system containing access to modules like MM, SD, FI, or others
Not fulfilling minimal hardware requirements:
x86_64 processor based hardware
at least 8 GB RAM and about 8 GB swap space
about 100 GB free disk space for the server installation
about 2 GB free disk space for the client installation
Great Choice For You When:
Learning ABAP from home
Growing skills in ABAP to prepare yourself for job interview
Improving existing coding skills in ABAP
Upskilling functional skills with SAP system with ABAP coding skills
Developing prototype software solutions 
Learning SAP BASIS 
Practising SAP Administration
and much MUCH more...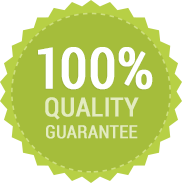 Frequently asked questions
The ABAP application server on ASE 16.0 provides a platform to try out the ABAP language and toolset. It is pre-configured with Fiori launchpad, SAP Cloud Connector, SAP Java Virtual Machine, backend/frontend connections, roles, and sample applications. It also includes all the standard ABAP AS infrastructure: Transaction Management, database operations/persistence, Change and Transport System, SAP Gateway, interoperability with ABAP Development Toolkit and SAP WebIDE, and much more.
What's inside of this SAP system?
This system using running on SAP NW 7.52 .
Regarding modules, this SAP system contains ABAP server and BW.
This is not IDES containing other modules like MM, SD,...
DB inside is SAP's Sybase.
Are there any further hidden payments for licenses ..?
Absolutely NOT! You will download exclusively FREE and Open Source Software. That's why you won't need to pay anything further after you will start using your SAP system.
How long will I be able to use this system?
You get "LIFETIME" ACCESS to this system. Each 3 months you will need to renew SAP license. However you can do it "infinitely" until SAP decides to stop providing ability to prolong licenses to everybody.
You will also receive instructions how to "infinitely" prolong the license of this system.
What if I'll get stuck in the process anyway?
No problem ;). We've got you covered! You will get access to our support group of people who will be able to help you out.
What if I won't be able to run my system anyway?
If you'll not be able to make your system up and running, you are covered by our 100% money back guarantee. It means that you can ask for full refund. So you are not at any risk if you move forward now.
Is this an IDES system?
No. This system does not contain any SAP modules like MM, SD, ...
This system contains only BW.
Do I need IDES system to learn ABAP?
No! Unless you are specifically looking for learning implementation in specific modules.
We are using this system in our coaching programs.
This SAP system is great to help you dive into ABAP coding and even implement fully functional non-commercial projects.
What is the minimum hardware configuration required to run SAP on my machine?
Here are official hardware requirements from SAP: - x86_64 processor based hardware - at least 8 GB RAM and about 8 GB swap space - about 100 GB free disk space for the server installation - about 2 GB free disk space for the client installation Stable internet connection without data restrictions, because you will be downloading up to 20GB of data.
Is this system capable for practicing coding ABAP programs, BDCs, Enhancements, DDIC objects, BADIs, BAPIs, FMs, Webdynpros, Smartforms, SAP Scripts,... ?
Yes definitely.
This is the great system for practicing all you've mentioned!
Is ABAP development key included in it?
Yes, development key is included. It means you can do ABAP programming, create or maintain any data dictionary objects,... So to answer your question, Yes, you are able to do things that you've mentioned.
Which OS is required?
Windows OS is highly recommended.
Does it mean if you run Mac OS that you won't be able to use this SAP system? Not at all.
Reason why Windows is preferred because SAP system is historically tightened together with Windows. On Windows you will be able to access all the features when it comes to using ABAP Editor. On the other hand you will be able to code in ABAP with all the required functionality on Mac's as well.
Are You Ready to Get And Run Your SAP System Locally Today?
Let me help You lead and support You along the way in this process.